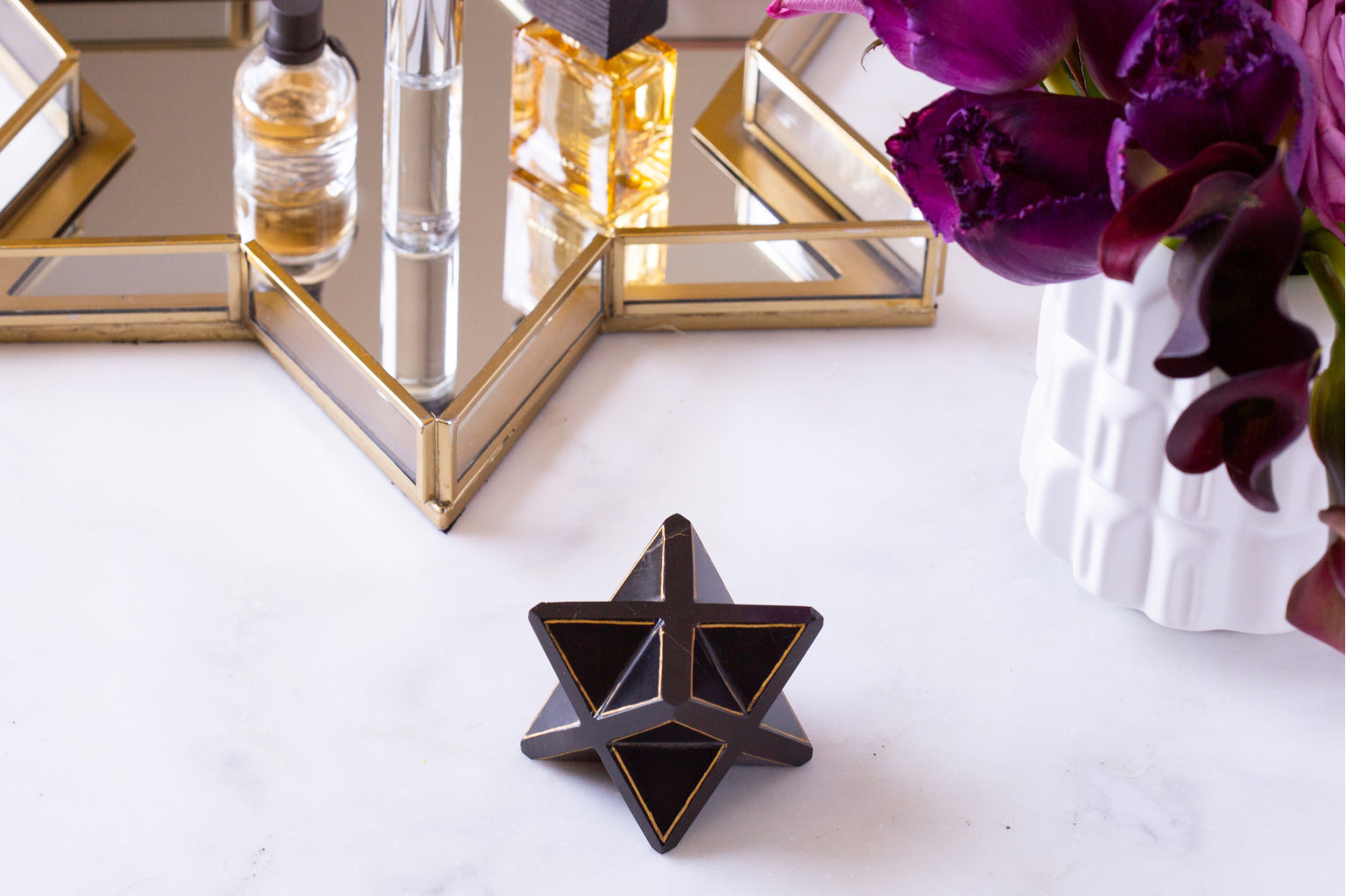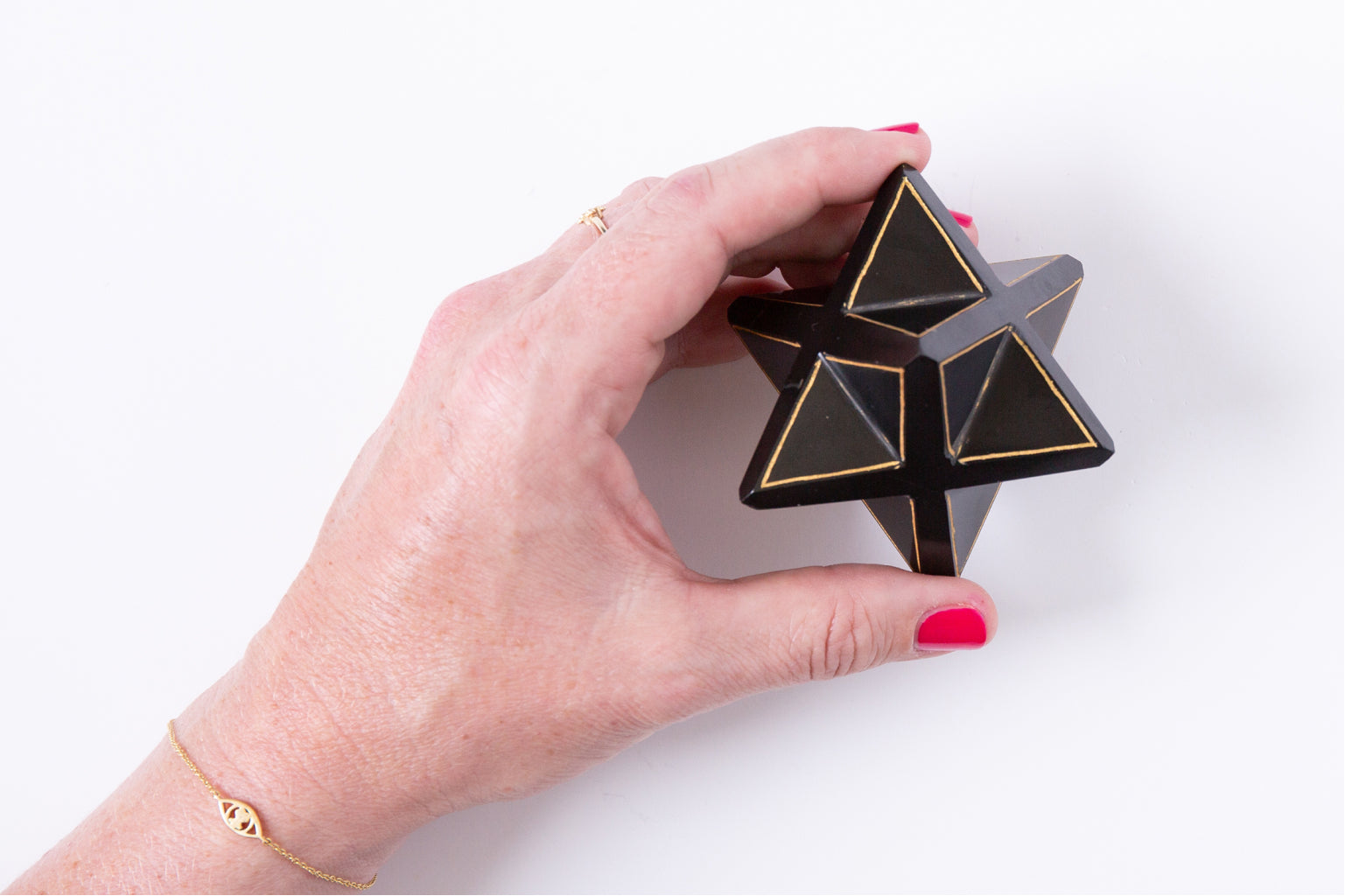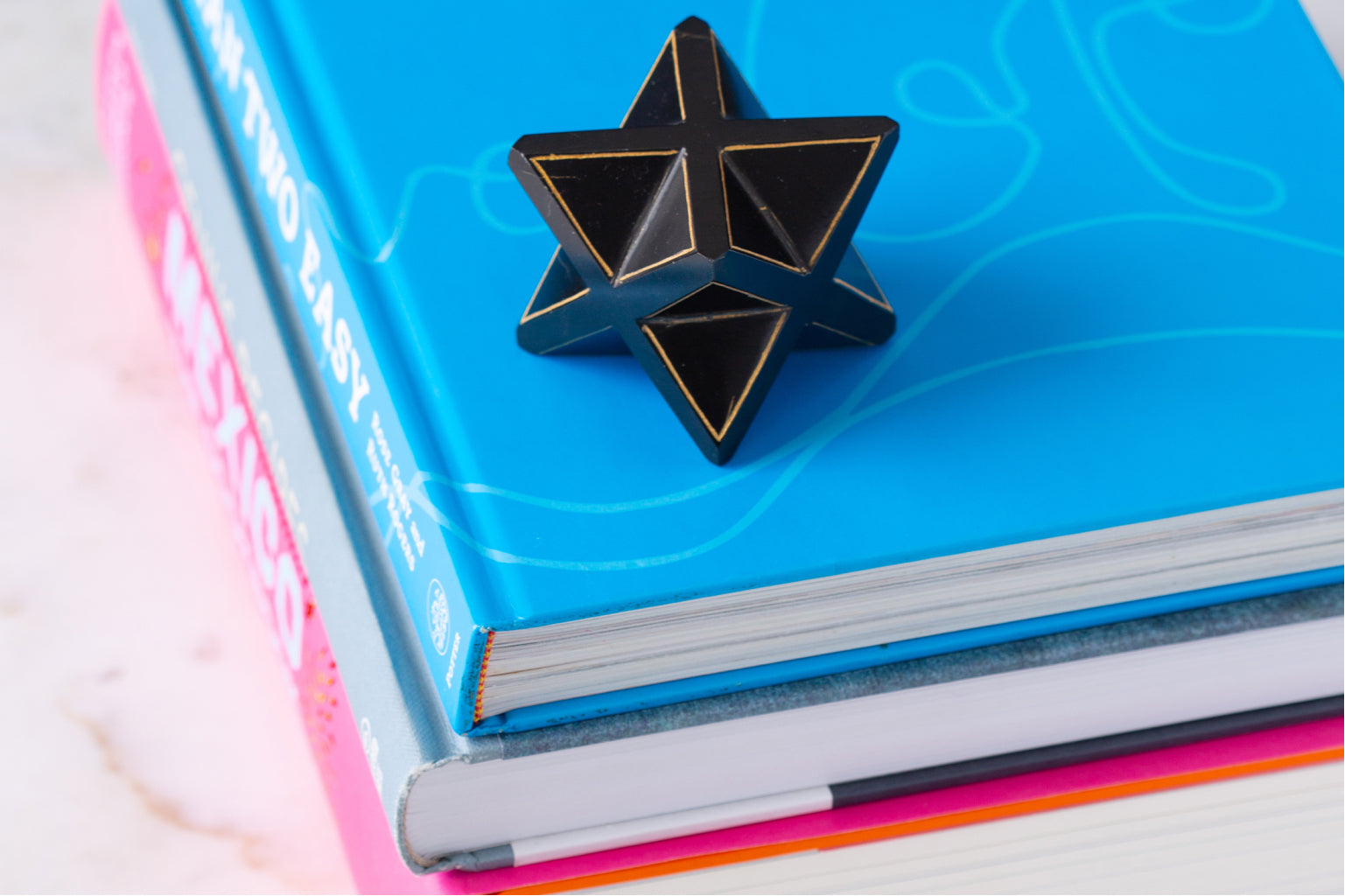 Seraphina Merkaba - Onyx
Sale price

$111.00
Regular price
(/)
The jet black stone of protection, Onyx promotes strength and stamina. The triangular engravings amplify the stone's vigor, stimulating the power of wise decision-making and good fortune.
Merkabas can be used as a meditation tool, a vehicle for balancing energy in your aura or space; simply placing the Merkaba in your home as a decorative item will still have a powerful effect. The Merkaba's shape is a combination of two tetrahedra, with one pointing up towards the cosmos, channeling energy down from the heavens, and one pointing downwards, drawing energy up from the earth.
Product backordered until 11/1
About Merkabas

The Merkaba is an extremely powerful symbol and tool to nourish and enhance your auric field. The word Merkaba originates from the Hebrew word מֶרְכָּבָה meaning chariot and has been found in Egyptian hieroglyphics as Mer-Ka-Ba, meaning light-spirit-body.

An early school of Jewish mysticism dedicated to the concept of heavenly ascension focuses on the Merkabah as an angelic way to transport the soul to the "Throne of God". The name "Seraphina" is in homage to the Seraphim Angels that help to carry the chariot to the heavenly palace.

As far as we are aware, Adara Rituals is the first to create such large crystal specimens in this shape and to further activate them with sacred geometry engravings. Each piece is hand cut and polished and hand engraved, making each Merkaba truly one-of-a-kind.
Product Dimensions

Approx Size: 2" x 2" x 2"
Approx Weight: 230 grams
Care Instructions
Choose options